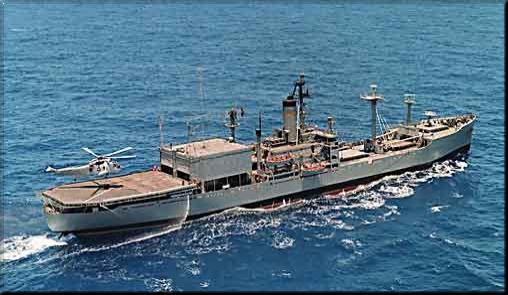 USNS Longview (Ex-Haiti Victory)
A converted Victory Ship. Taken in 1966 from the 2nd of two AF CH3B helicopters on the ship in support of the reentry phase of the Discoverer spacecraft. Bendix Radio operated all the technical equipment on the ship.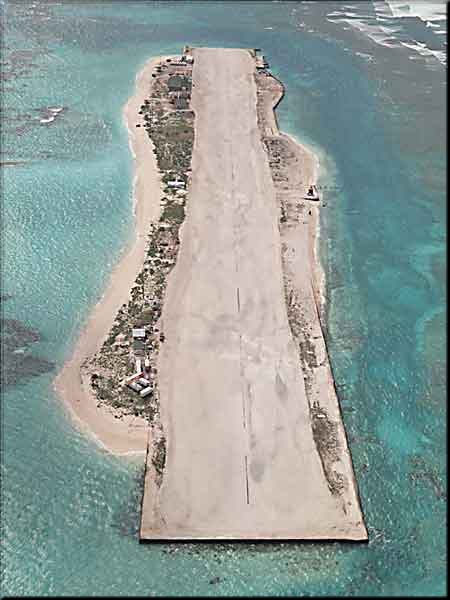 Tern Island

Bendix Radio Facility on Tern Island in the French Frigate Shoals halfway between Kaui and Midway Island in the Hawaiian Islands. The photo was taken from a Pacific Missile Range helicopter assigned to the USNS Sunnyvale (Ex Dalton Victory) in 1961.