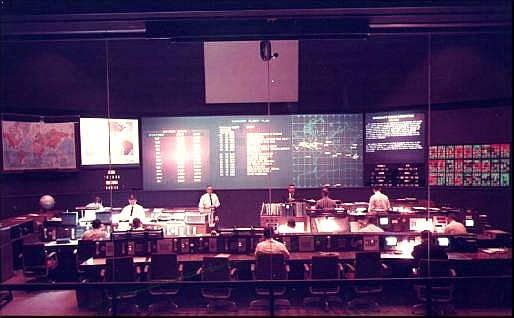 Manned Space Flight Network Operations Center (MSFNOC)
Later became the Network Operations Control Center (NOCC)
And later yet the Network Control Center (NCC) in the TDRSS
era.

Circa 1967-1968
Front plotting boards: Pete Pataro on left, others are unknown.
Below:

Front Console, L-R: Dan Duffy, Ralph Pass, John Adams, unknown, Sol Levine.

Rear Console, L-R: John Stultz, David Gunther, Tom Janowski, Mark Stophf, Herb Small.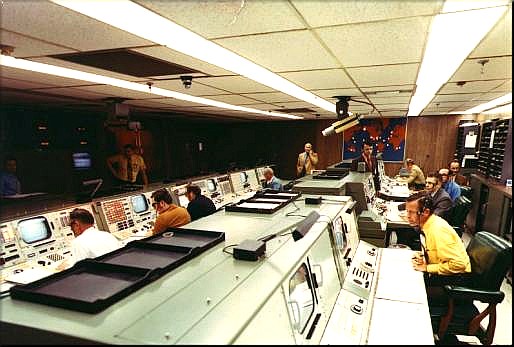 Manned Space Flight Network Operations Control Center
Network Support Team (NST)

Circa 1970