NAMFI
NATO Missile Firing Installation


The NAMFI was built with NATO funds as a Training Installation in the 1960s for the Annual Service Practice. NATO provided all facilities, weapon systems equipment for SAM NIKE and HAWK included and is located on the island of Crete in Greece, close to the town of Chania. However, since 1996, NAMFI has been transformed from Training Installation to Tactical Firing Installation according to ACE Directive 80-2. Since that time SHAPE's "Concept of Tactical Firings", which is practiced at NAMFI, reflects NATO's valid operational concept for air defence forces.

The above derived from the following two links.


http://www.namfi.gr/tactical.htm
http://www.globalsecurity.org/military/facility/namfi.htm



Steve Wooden of BFEC worked with the project and has furnished the below photos of equipment that the BFEC EMC engineering department built for the NAMFI program. The measurements taken by this equipment was used to detect possible interference to launch equipment and guidance signals used to test fire MACE missiles launched in Crete for the USAF and other NATO crew's practice and training.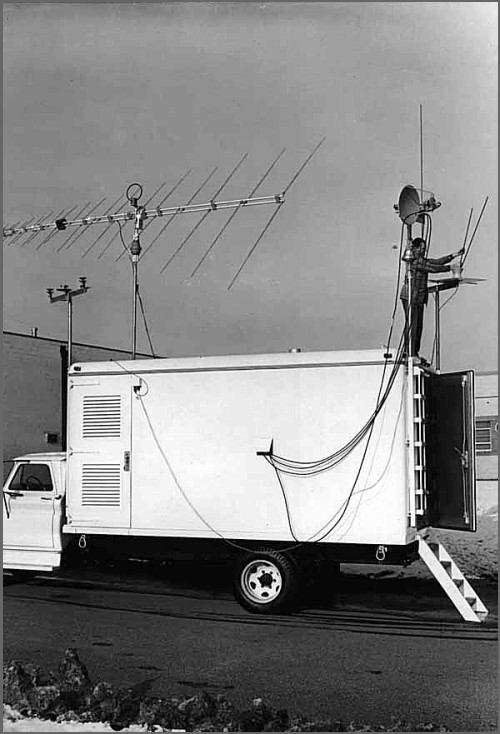 Steve Wooden atop the RFI/EMC Van. c. 1966