**** You may need to "refresh" your computer on each of these pages to get the latest updates. See link if you need more instructions.

January 19, 2017

Happy New Year


I received an email from Terry Kierans about a web site dedicated to the NASA Carnarvon Tracking Station in Australia. Click here to visit the web site, I also add a link in the links page, thank you Terry for the information.


I have received emails about several folks who have passed, I'll post more information on the obit page. Bill Herndon, Bob Orff, Carl Arborgast and Bob Gibson, you will be missed, rest in peace.

Update** Received updated service info for Bill Herndon, see the obituary page.

We also lost the last man to walk on the moon, Eugene Cernan. The NASA web site has a nice tribute to the astronaut.

December 9th, 2016


With the holidays in full swing I'll keep it short, thankfully I have received no news of anyone from BFEC passing. However we did lose a giant in the space program and a great American, John Glenn. The NASA web site has a nice dedication to the man who was one of the original seven astronauts, rest in peace John, your legacy will live forever. NASA John Glenn link.

I received an email from Philip Clark about a new book that is being put together about the little known aspect of Australia's role in manned spaceflight tracking. The new book will be called "The Final Orbit", see this link for more and if you want to make a donation to support the book. I also put a link on the "Links" page for the book.

Lyle Wyant checked in to say hi and update his email address. Thank you Lyle and if anyone wants to contact Lyle, email me and I will pass it on.

I also received an email from Dwight Baker who provided information about the SAFE Project. SAFE stands for "San Andreas Fault Experiment" and was two Laser systems at Quincy CA and Mt. Otay near San Diego CA. The project would bounce a laser beam off a satellite to measure CA plates in order to predict earthquakes. Dwight also included a picture of some of the site which you can see here.

November 17th, 2016


Just a quick update, I received word right after I done the last update that Richard Badger passed away October 16, 2016 in Titusville FL. I will have a link to his obituary in the obit section.

I received a nice email from Edward Lawson. Ed worked with BFEC on the MSFN 1965-1981, Guaymas, Vanguard and Columbia, missions Gemini IV up to the first Shuttle Launch. Since then Ed mostly worked in Alaska until his retirement in 2013. Ed now splits his time between the Houston suburb of Katy, their place in Argentina (the Vanguard stayed there a year in 1973, and Ed acquired a wife and second home). Thanks Ed for checking in and the email.

I also heard from Robin Dixon who responded to the request about what happened to the equipment after the Bermuda Station closed. Thanks Robin for the information and I forwarded it to Calvin and Bob.

November 7th, 2016


Sorry for the extended delay in updating the web site, my job had a few changes and now takes even more of my time. At any rate on with the latest news:

I have one notice of a passing, Leonard George Little, Sr (Len) passed away September 24, 2016 at his home in Glen Rock, PA. I will have a link to his obituary on the obit site. Len was well known, I have received numerous emails from folks about his passing, thanks Ralph Shiflett and Larry Elder Hare for the obituary information.

I have received a lot of email lately, great to have folks check in.

Calvin Simons (Cal) sent me a message about working at Coopers Island NASA Tracking Station in Bermuda during the Gemini, & Apollo missions (1960s-1970s era) and he was employed by BFEC and worked in Acq Aid, Telemetry, PCM, & 1218 Computers. Cal as well as Bob Burgess are trying to put together a museum about the Bermuda Station and looking for anyone who may have knowledge of where any of the equipment used may have ended up. If you can help Cal or Bob send me an email and will forward it to them.

John Adams emailed me about his activities since retiring in 1996 and enjoying 15 years of retirement with his wife Gail until her passing. Since then John has been traveling and playing golf, good to hear from you John and thanks for the note.

Jerry Ricks checked in and passed on his history with BFEC, great email Jerry thank you. Jerry still has a lot of contacts, so if you need to get in touch with Jerry email me and I will get it to him.

Harley Crain checked in inquiring about the next reunion. I have not heard anything yet, stay tuned the great folks who put that together will be letting me know whenever it starts to develop.

Terry from Hawaii emailed me, unfortunately his situation is not good news. Terry was part of the team stationed at Johnston Island and was exposed to radiation and has fallen ill. There is the DOL/DOE EEOICPA Act which provides benefits to Department of Energy employees but has not recognized contractors. Terry continues his efforts to get benefits and if you have any information that can help him please email me and I will forward to Terry. Good luck Terry.

Brenda Hanrahan contacted me and provided a link to the obituary for Sue (Phyllis) Jeffries who worked with her at BFEC in Columbia MD. Thank you Brenda and will get the web site updated.


I received an email from Michelle Moline in regards to looking for her half-brother. If you were stationed in Alaska in mid-70's, in particular Fairbanks at the NASA NOAA satellite facility and knew Jerry Evans or Donald Moline please email me and I will put you in contact with Michelle.

The last item I have to pass on is in reference to donations. I have received numerous emails about donating to my efforts or to the web site in order to maintain the site. I have avoided the issue since I took over several years ago, but some folks really feel that want to donate. The cost of keeping the web site up amounts to about $150.00 a year. I am going to keep the web site regardless, I enjoy helping the BFECer's that use the site as well as the tribute to my dad and the work he did.
So if you want to donate, just for maintenance and cost of the site send a check to the following:
Scott Schulz
PO Box 10690
Brooksville, FL 34603

September 26, 2016


I don't have much news to report on and only one passing.

Claudia Bradbury passed away 9/15/2016 after being admitted to hospice in Ft Myers FL. Claudia was part of BFEC for many years as an employee and family member. I have known Claudia since I was a child in Madgar and she has been a family friend ever since. Rest in peace Claudia.
Thank you Don and Teresa for the information.

August 25, 2016

I have several updates on Murray Weingarten, the actual date of his passing was Tuesday, August 23, 2016.

I have the obituary and will post that in the obituary section. I also received dates for the viewing /service:

Viewing will be Sunday August 28th, 5 to 7 PM, Witzke's Family Funeral Home, 4112 Old Columbia Pike, Ellicott City MD 21043.
"A Service of Witness to the Resurrection" will be on Wednesday, August 31, 2016 at 11:00 a.m. at First Presbyterian Church of Howard County, 9325 Presbyterian Circle, Columbia, MD 21045.

Please remember Murray's wife, Shirley, and daughter, Betsy in your prayers.

August 24, 2016


I received word that Murray Weingarten passed away Monday night August 22, 2016 at Howard County Hospital in Columbia MD. For those who follow the web site you know that Murray has had a long hard fight, rest in peace.
Murray Weingarten retired in August 1989 after 40 years with BFEC -- the last 16 as president and chief executive officer.
I don't have details about any arrangements at this time, I will post them as soon as I know.

August 18, 2016


I received word that Jerry Evans passed away in Fairbanks AK, July 28, 2016. Jerry was a PMEL (Test Equipment Tech) in Fairbanks, AK at NASA's tracking station (ULA) and retired in 1986. I will attach the link in the obituary section, Jerry had quite a story.

I also received an update on Richard Powell's obituary and added it in the obituary section.

I had several folks check in, it's really great to hear that they found the web site and enjoy it.

Donna Fichter checked in from Tampa FL, Donna started with BFEC in 1968 and retired in 1998, but still is currently working (part-time) at Nortrax as the President's assistant.

Pete Conway sent me an email, Pete started out with BFEC at Blossom Point in 1980 and moved on the NRL. Pete left BFEC/Allied Signal in 1996 and moved to Huntsville, Al and worked for several companies on NASA (Space Station) and DoD projects. Pete now works on the PATRIOT missile program for a company called KRB that recently bought Honeywell Technology Solutions (what used to be BFEC).

Speaking of that, Louis Johnson sent me an email with the link to KBR that shows that they did indeed acquire Honeywell (HTSI). Click here for more.

Martin (Marty) Hailey checked in, Marty let me know that he will be turning 80 this December but is still working full time at Goddard as a QA Engineer and bravely fighting the 3 hour round trip traffic battle between Maryland and DC. God bless you Marty and good luck.

Howard Engle sent me a quick note that he has changed his email address, so if anyone was trying to contact him and its getting rejected, let me know and I will send you his new email.

Karl Brewer sent an email, he was trying to get a hold of Jim Brophy. I was able to provide that to him and as we say in the cop business, "assistance rendered".

Brenda Hanrahan (former Brenda Lee Pickett) sent a thank you for keeping the web site up and running. I pass a big "thank you" back to you Brenda and all the folks who check in and let me know you do enjoy the site. Brenda also wanted to pass on that she noticed Wynona G. Smith was not listed on the LOS page. Wynona passed away in Knoxville, TN on 7/20/2014 at the age of 92. Wynona retired from BFEC in Columbia MD where she worked with Brenda. I will have her obituary linked on obits page.

Thanks again for all the emails

July 26, 2016

Word just in that Rick Powell was in hospice for liver failure and passed away Sunday night 7/24/2016. Some folks are trying to reach Bob Allison in reference to Rick's passing, if you know how to reach Bob let me know email and I will forward it.


I also got an email from the folks in contact with Murray and there has been no change in his status.

July 13, 2016

I apologize for the delay in updating the web site, the first part of summer is always a busy time for me.
I have received emails about the passing of several folks;

Bill Worlow 82, passed away 7/2/2016 in Titusville FL after battling pancreatic cancer. Bill was a long time BFEC'er retiring from MILA.

Pat Quimby passed away 6/8/2016 in Laurel MD, Pat worked for BFEC for 35 years.

Tony Massiminni passed several years ago on 10/6/2014 I believe in MD. I don't have much else on Tony.


In other news, I received an email from Teresa and Don Murray, they passed on that Claudia Bradbury had heart surgery for blockage, all appears to have gone good, and she is expected to make a full recovery.

I received an email from John Kovac. John started in 1972 at Goldstone Apollo with Skylab as a UHF Command tech and transferred to MILA in 1974. John also worked at MILA as a Data Tech, Data Engineer, Data Supervisor, IT, Site Quality Rep and other duties until the end of shuttle until they closed MILA. Thanks John for the email and picture, I will attempt to get that added on site at some point.

I also got an email form Kevin Wick who currently works SatCom for the Navy. Kevin is looking for anyone who knew his father Roy Wick in particular the time frame of 1968 to 1971 in Madgar. If you knew Roy send me an email and I will pass on Kevin's contact information.

I received an email from Barbara Guy who is currently working at Global Monitoring and Control Center (GMaCC) at Wallops Island Flight Facility (since 2012). Barbara was hired into BFEC at MILA, KSC, FL on 17 May 1978, worked her way from Switchboard Operator to Teletype Operator to Recorder Tech to PCM tech and ended on 2 September 2011 (closing of the site) as Chief Data Technician, supporting all 135 Space Shuttle missions. Barbara found the web site and wanted to pass on how she has enjoyed it. Barbara was married to the late Bill Moorhead a 49 year veteran of BFEC/NASA. Thank you for the great email Barbara.

As always, thanks for the emails, Randy Coffman, Jim Brophy, Ted Helm, Don Zander, Glen Smith, Larry Elder Hare and others help me on regular basis.

May 18, 2016


I have received several emails this month about some more passings.

Dan Wyczalek passed away 5/7/2016 in MD after a long battle with cancer.

Therlo "Bud" Branscum passed away 3/9/2016 in Troy MO.

Larry E. Parker passed away I believe in Barstow CA, I don't have much more detail at this time.

Fred Emmel passed away, I don't have any further information.

Edna Bacque passed away 5/10/2016 from a heart attack in York, PA ( obituary ). Edna is the wife (63 years) of Cramer Bacque. I have contact information if anyone needs it, send me an email and I will pass it on.


Thank you to Michael Rowe, Josephine Ada, Mike Goldberg, Vic Eckman and Larry Elder Ware (who just had to put his faithful dog "Sunnie" down after a long life), for all the information about the folks who have passed on.


I received an email from Suzanne Sandersen about a web site she uses to help find government and legal information. Suzanne suggested that I add it to the "Links" page and after review I agreed, nice site. The link is labeled CourtSystem.org

Apr 20, 2016


It's been a stretch since I have done an update, fortunately there has been little news to report.

I have received some emails in the last week that we have lost a few members;

Al Fong passed away 4/17/2016 in Guam, I received an email directly from the family that I'll post the details in the obituary section. I also received multiple emails about the passing of Al, he will be missed by many.

Kevin McCarthy passed away on 4/12/2016, in Annapolis MD. Kevin had worked with numerous Bendix related contracts over the years and was involved with the CNMOS/CSOC/NENS/SCNS contracts over the last couple of decades.

Kenneth L. Kodak passed away 2/28/2016 in Bataan Philippines.

I received an email from Lloyd Beaulieu who wanted to pass on the following information about some folks that passed away. Lloyd said that three of his former colleagues at MILA have passed.
Ruth Shipman who was a teletype operator at MILA died a few years back while back home in New York, this was after she quit her job with BFEC. Next was Gloria Phillips. She was a tty operator also, she was laid off and later rehired by BFEC as a security guard at MILA. She retired a few years ago. Just recently, Rosita Saunders, wife of Preston Saunders, worked at MILA for years, just passed away. I don't have any details surrounding their passing.
Thank you Lloyd for the email and information.

Edgar Stanley sent me an email with information and some video links about Antofagasta Tracking Station. I have some of the information and will work on getting some of that up on the web site.
Thanks Edgar.

Mike Goldberg sent an email letting me know that he enjoys the web site. Mike was a 25 year employee and retired in 1987. Mike was also looking for an email address for Ralph Shiflett, if anyone has contact information for Ralph, email me and I will forward that to Mike.
Thank you Mike for the email.

I continue to get updates on Murray who is still not showing any signs of improvement.

Feb 18, 2016


I have received several death notifications in the last couple weeks, I will post what information I have in the obits section along with any links I have found. Thanks to Bernie Ochmann, Brian Morrison, Dick Brown, Kenneth Clark and William Weaver for the information.

Joseph Morrison passed away on 9/14/2014 in Toms River NJ.

Doug Grove passed away on 2/3/2016 in Severn MD.

Al Adkins passed away, I don't have much detail or an exact date, but believe it was in 2014.

Edgar Mitchell passed away on 2/4/2016 in West Palm Beach FL, although not a BFEC member, Edgar was an astronaut who was on Apollo 14 that went to the moon. I'm sure we have some folks who worked with or knew Edgar. This is the link to the NASA site that has more information

Some other news:

Dennis Schehl checked in with some information on old advertisement for BFEC engineers. The advertisement is currently on Ebay for sale, I didn't want to post the ad on the web site due to possible copyright issues, but click here for the Ebay site.

Brian Morrison sent me an email looking for more information about his father Joseph Morrison who passed away in 2014. Joseph worked on Apollo 11 as well as the Passive Seismic Experiments Package left on Tranquility Base. Joseph worked with Wayne Cocayne(passed away) and Richard Hansen, if anyone has more information about Joseph or Richard and wants to contact Brian please email me and I will get the information to Brian.

I got a nice email from Bernie Ochmann who worked on the DLM Team for 10 years as well as various other contracts. Thanks for checking Bernie.

Jan 26, 2016

I just received news that Charlie Koonze passed away 12/15/2015 at the Veterans Hospital in West Haven, CT. Charlie worked in the Tananarive, Madagascar NASA Facilities Department as an air conditioning tech during the early 70's. Charlie also worked in Spain, Saudi Arabia, Iran, South Pacific and Antarctica. I will have Charlie's obit linked in the obituary section. Thanks to Bill Kaupelis for passing on the news.

Jan 24, 2016


Not a lot of good news to pass on this update. Larry Hare passed on two messages for the site, thanks Larry.
Update on Murray Weingarten is not much has changed; he does not communicate and sleeps most of the time. Shirley is holding up ok, but keep the family in your thoughts and prayers.

Larry also let me know that Bill Gill passed away in MD on January 20, 2016 at the Charlotte Hall Veterans Home, Bill was 82. I will have a link to his obituary on obits page

Jan 10, 2016

Happy New Year, I hope all had a great Christmas and happy holidays.


First off I made a typo on the last update, Ken Lavery is the correct spelling, not Ken Harvey, sorry about that Ken.


I got a very nice email from James Joseph (Capt Jamus) who is currently enjoying his retirement sailing around the world. Jamus said that he worked with my father Gary on the SOSUS contract in Norfolk as well Goldstone DSN contract and assignments in California, Maryland, Virginia, Austria, Germany, Great Britain, South Korea and Thailand before retiring in 2004 after 27 years. Thank you Capt and enjoy your sailboat. I have Jamus's email if anyone would like to make contact with him let me know.


Maurice Allen Valkema, from Stockton, CA sent a nice email looking for some more information about his father Maurice John Valkema and family's time in Madagascar. Maurice and I are the same age and were in Madagascar during the same time (1968 to 1970/71) so I'm sure my dad and his did worked together. If you remember the Valkema family and want to contact them, send me an email and I will forward that to Maurice.


I have received notice that Frederick MacInnis passed away 12/19/2015, there is a long obituary for Fred and I'll have a link in the obituary section. Thanks Jim Brophy and Chuck Edmonson for the information.


I also was informed that Brian N. Helland passed away 12/18/2015. I will have a link to Brian's obituary on the obit page. Thank you to whoever sent me this information, the email got corrupted and all I was able to retrieve was the link to Brian's obituary.

Dec 17, 2015

Just a quick update in all the busy that the holidays bring.

Martin Hailey checked in to say hi and to let us know that at the age of 78 he still is working full time. Martin spent 18 years on the Hubble Telescope and now 5 years on the James Webb Space Telescope at the NASA Goddard Space Flight Center. Thanks for the email Martin.

Ken Harvey also checked in and wanted to let me know that he worked with my dad Gary at Greenbelt CTV. Ken retired after 33 years with the company. Hello Ken and thanks for the email.

Unless something major pops up, I'll sign off until the New Year and enjoy the rest of the holidays with family and friends.

Merry Christmas and Happy New Year!!

Nov 24, 2015

I have received news that two more folks have passed away. Richard Strand passed away
11/20/2015 in Anchorage AK. Richard worked in Fairbanks at NASA/NOAA tracking station.
Gene Sax passed away 11/7/2015 in Banning CA. Gene worked at JPL.


With that, be thankful for the folks we still have and remember those who left too soon.
Have a Happy Thanksgiving!!

Nov 15, 2015

An update on the passing of Steve Edwards, a correction on date, 11/3/2015 is correct, I also received Steve's obituary from Randy Coffman, thank you.


I ran across a link to hundreds of Apollo pictures, some really interesting photos.
Click here to view.

Nov 8, 2015
I just received word that Harrol Holden passed away on 10/28/2015 in Tucson AZ. Harrol worked at Merritt Island and was the USB group leader in Guaymas, Mexico during the years of 1965-1970. I'll post his obituary on the Obit page.

Nov 6, 2015
I have a few items to mention form the last reunion.


First a big thank you to Dan Kovalchik for autographed copies of "Range Rats at Sea" and "The Devil's Ash Pit" that he gave me at the reunion. I was very nice to meet Dan and his wife Gloria. I have links to Dan's books if anyone is interested in getting a copy, you can also go to the web page directly via this link - http://www.rangerat.com/

My mother Jane also passed on the "Ole BFEC'er Song" that has been sung a reunions in the past. She had a typed version from Claudia Bradbury that she sent me, please click here to view.

Bill Kaupelis sent me some more pictures that I have posted on the 2015 reunion page, I also added a page for the 2015 attendance list, click here to view.

I received several emails this month, one was from Scott Crofoot, who passed on a picture of his father Ed Crofoot working at the "Echo" site at Goldstone tracking station in California. Scott also passed on that Ed got to be part of the "never forgotten honor flight" on which he and about 60 other veterans flew to Washington DC to view the war memorials on the Mall and Arlington national cemetery. Thanks Scott for the email, and I'll get the picture up here in the very near future. **Update** Picture is up, make sure to refresh the page.

My son Carson passed on an old Bendix Corp stock report from 1964 that he found at his old job prior to heading off to college. He worked at Habitat for Humanity and found this in some items that an unknown person had donated. I thought some folks might get a kick out of it, click here to see it.

I have received information on two more losses; I don't have any obituary information yet.

Steve Edwards passed away 11/4/2015 in NC after battling cancer over the last year. Steve was a long time BFEC'er.

Al Kamosa passed away 9/17/2015 in New Port Richey, FL after battling pneumonia. I was contacted by his ex-wife Glenda after she heard through family members. Al was in Quito from 1967-1970 and then returned to Goddard Space Flight Center in Greenbelt, MD. Thank you Glenda for the email.

Oct 23, 2015

I have created a page for the pictures from the 2105 BFEC reunion, please click the above link. Thanks to Bill Kaupelis and Darlene for some the pictures.

Oct 22, 2015
I'm finally back after a very busy couple of weeks, including the reunion. I got to put some faces with emails, sure was nice to meet everyone, in a couple cases to see folks I haven't probably seen in 40 years.
I am working on a page to post the reunion pictures I took as well as a few other folks who attended. If you did attend and want to pass on some pictures for the site email them to me and I'll add them.

A big thank you to all those who were involved in putting on the reunion, especially Darlene.

Several folks checked in since the last update, a few folks are looking for some old friends, if you can help them please email me and I'll pass on the information.

Chuck Fralick (Charlie Fralick's son) checked in looking for a Fritz Ampstberg (may be misspelled). Fritz may not have been Bendix, but was connected to the government. If you know Fritz or want to contact Chuck, email me.

Steven Gollery, the son of Tom Gollery checked in to say hi and that he is looking for the Mitchell family who were in Quito in the late 60's and later in Maryland. Dave Mitchell, his wife Patsy, and son Larry, Steve is trying to locate Larry, if you have any information to pass on send it to me and I'll get it to Steve. Steve currently works for the TDRS program in Las Cruces, NM.

Mark Smith sent me an email, Mark is a second generation BFECer following his father Donald who was a VP and worked out of Houston. Mark also worked in Houston at Mission Control under the STSOC contract and later with Lockheed. Thanks Mark for the nice email.

Latest Passing's;
Irvin Ward passed away 10/6/2015 in Missouri. Irv worked at ULA (Alaska) and MILA (Merritt Island).

Ron LaBrosse passed away 9/26/2015 in May's Landing, NJ. Ron worked at Quito 1963-1965, Goldstone MSFN 1965-1972.

Donald Earl Clark passed away 9/11/2015 in Merritt Island, Don worked at MILA

Sep 25, 2015
I got word late, after I done yesterday's update, that we lost two more, I don't have much detail at this time.
Arnold Dwork died September 4, 2015.
James Stefanoff died September 23, 2015
Both worked at MILA in RF section for many years until retirement.

Sep 24, 2015

I have a group of folks who checked in to say hi and pass on information and some pictures.

I have received several emails from Terry Scheidt, Terry ran the communications at Johnston from 1962 through 1963 and also worked at Kaneohe in the Crypto Message center as watch supervisor. Terry also asked about a union that some BFEC employees may have been a part of, if anyone has information on said union let me know and I'll get it out. I had several folks ask about the union and I have no information.

Bill & Lydia Kaupelis sent a nice email with updated email and mentioned that they look forward to the reunion. Thank you and I plan on being there and meeting you as well as many others.

Randy Goodwin checked in with an updated email. Randy worked for BFEC for 16 years, at Quito for 8 years, Madagascar, Owings Mills (for a couple of weeks), Goddard and Columbia MD. Thank you Randy.

Elisa Negroni (former Elisa Cuesta) wanted to pass on that she found the web site. Elisa was married to Tony Cuesta and were at Madagascar in the late 60's. Elisa would like to re-connect with any other folks who were also in Madagascar, I have her contact information, so email me and I will pass it on.

Speaking of Madagascar, I also received an email from Colette Henriette who was married to the late Charlie Henriette who passed away in 1990. Colette is French and a native of Madagascar and met her husband Charles when he worked for Bendix in Tananarive. Charlie was part of the PHILCO crew which installed the 40-foot antenna, after that assignment Bendix hired him. French was his native tongue so, in addition to his job as technician, Ches Cunningham asked him to do some public relations work, including a traveling exhibition of man space arty facts in Antsirabe, Fianarantsoa and Tamatave. Colette would love to hear from anyone who knew Charlie, if you wish to contact her email me and I will pass it on.

I also got an email from Samuel Baugh, aka Shotgun Sam, I like this guy already. Sam passed on his email as well as some very nice pictures of Mt Cotopaxi which is near the Quito Tracking station. I spent 6 years in Quito and have many memories of that beautiful volcano, including a very memorable fishing trip with Dad and a bunch of BFEC guys that was very near the base of that mountain. Good times, and thank you Sam for the email.

Bob Swartz and Jeana Hill sent an email about a 60th anniversary of Naval Research Lab's Blossom Point Tracking Facility (BPTF). I will paste in a portion of the email, if you can help Bob and Jeana, email me and I will pass on their contact information. From email; I am the current government spectrum and ground station hardware manager for Naval Research Lab's Blossom Point Tracking Facility. Yes, we are still alive and thriving and we are proud to be the nation's first tracking facility. I am writing to see if you could get the word out to the gray beards that had worked here in the past so that we could talk to them about their story while here at BPTF. We are preparing for the site's 60th anniversary celebration and would like to present a grand history display and discussion of the place. If you have a way to get the word out I would appreciate it those folks would contact myself and Jean Hill.

I have also received a message that Keith Hawkins passed away 8/23/2015, I have no other details at this time.


Just a reminder that the reunion is right around the corner, I look forward to being there at meeting everyone.

For anyone wishing to contact me, this is my web site email.

Aug 24, 2015
I received word that Alfred V. Norman passed away on February 1, 2015, not details yet.

Reunion News; Darlene put out a message as follows: Are you aware of any former BFEC family members? If so, please contact me so that I can get them the information on the upcoming Reunion in Florida!!
Reminder to send in your reservations and book your hotel room for the upcoming BFEC Reunion. If you need specific information sent again, please let me know!! Regards, Darlene. Click here for reunion page

On a personnel note, my son Carson started college today, Embry-Riddle Aeronautical University in Daytona Beach. His major will be Software Engineer. His mother Karen, myself and I'm sure somewhere his granddad Gary are very proud. Good Luck Son!!

Aug 19, 2015
I have received several emails in the last couple weeks from folks checking in.

Larry Mello checked in from Summerville, SC to say hi and let me know he enjoys the web site. Larry worked in Bermuda, Wallops Island and Greenbelt MD.

Richard Lahaye checked in responding to the inquiry I put out trying to update my email list. Richard worked Bermuda radars.

Frank Bowen checked in, sending me an email about Richard Doell and the request from Richard's daughter Anna for more information. Frank was able to provide some history that I'm sure the family will be happy to hear.

David Jorgensen checked in from Eden Prairie MN providing his email address. David worked Tananarive and Santiago and later started his own tool company that was later purchased by Bendix.

Ronald Hansen checked in requesting some information. Ronald worked with Robert Franklin in Santiago Chile from 1968 to 1970 for Bendix at the NASA tracking station. Another friend who also worked there has asked me to find out any info on Robert and Gerta Franklin. She was from Germany. Anyone who has info if Bob is still living or whether he has passed away is appreciated. Email me at webtek and I will forward the information to Ronald.

Thank all of you for checking in.

Jul 29, 2015
I received an email from Lynn Weeks, the daughter of Dave Ginavan, who attached Dave's obituary. Please see the obituary page for the link. The family has planned a memorial celebration of life for Dave at the family home at 3376 N. Mills Avenue, Claremont, CA on Saturday August 15, 2015 from 4pm-7pm.

Lynn also let me know that G.W. "Rod" Roderick, passed away July 20, 2015 at his home. Rod was living in Las Cruces, NM with his wife Alba. I have a link to his obituary on the obituary page.

Jul 25, 2015
I have received several emails letting us know that we lost several more folks.

Ronald Pollard "Blackie" passed away 7/22/2015 at his home in Westminster, MD.

Elaine Bowers passed away 6/26/2015 also in the Westminster area, after a battle with cancer.

Johanna Richards, the wife of Ed Richards (deceased), passed away recently I don't know have much detail at this time. There is a gathering July 26th, see obituary page for details.

I will post what information I have on the obituary page for all these folks, thank you to all who sent in information.


One that note, I want people who may not know that sending me a death notification does not do anything officially. The web site "BFEC.us" is not part of Bendix, Allied Signal, NASA, Honeywell or another entity. The site was started by my father Gary as a hobby and grew into what you see today. I will be glad to help out in any way I can, but also realize if you need to contact someone in reference to benefits or official notifications, this web site is not the place. Thank you for your understanding.

Jul 21, 2015
Just a few more items I didn't have for yesterday's update:
Larry sent me some more information about Dave Ginavan, he received an announcement from the family. A memorial service open house will be held August 15, 2015 from 4pm to 7pm, at their home, located at 3376 North Mills Ave, Claremont CA, 91711.


I also received an email from Anna Doell, the daughter of the late Richard Doell. Anna is looking for any information or folks who may know Richard or worked with him in the past. Anna advised; that Richard started with Bendix Radio in the late 1950's or early 60's not sure - I know from Iceland - we were stationed in Madrid Spain in early 1960's - then in 1965 we transferred to the Bermuda Tracking Station - where he was until 1978 or 1979 - then Fairbanks Alaska then Dakar South Africa - before he retired and passed away in 1986. If you have anything for Anna email me and I will get it to her.

Jul 20, 2015
Just received an email from Darlene, she has just about got everything into place. The email has registration, detail and bio forms which I will also put on the web site. If you want the email, contact me at webtek and I will forward it to you. I think I got most everything you might need on the web site, so hopefully that will make things a bit easier. Click here to view.

Darlene also has a Facebook Page for reunions, click here to see.

I do plan on attending one night, so I look forward to meeting a few of folks who are there.


Received news that Dave Ginavan passed away 7/9/2015 in Claremont CA, surrounded by his family.
I received numerous notifications about Dave, he will be missed by many. I will post further information on the obituary site.


June 26, 2015

The reunion is still being finalized, I heard from Darlene and it should not be very long for all the details are in place. Stay Tuned

I got a couple updates on Murray Weingarten and it's still not good. Murray had another stroke and the last update has him in rehab facility and he is unresponsive and sleeps all the time. Please keep them in your thoughts.

I have received word that several folks have passed away, Richard Phelps, Bernie Martin, Al Ganch, Marty Lucero and Dawn Canty-Saunders. I'll post the information I have on the obituary page.

I also heard that Jack King has passed away. Jack was the launch commentator for NASA and was the voice many of us heard during those exciting times. For more information click here.

Walt Sokoloski checked in via email after finding the web site and wanted to let me know he has some pictures from his various stations where he was assigned. Walt is going to round some of those pictures up and get them to me. Walt worked at Winkfield, Quito, Santiago, Goddard and Goldstone. Thanks Walt.

May 21, 2015
Just a couple quick updates.
The request I put out for updated emails has been very helpful, and I thank everyone who responded, especially Don Zander, Stan Valeski and Richard Brown.

The emails also promoted a request to put out a call to anyone who may know how to reach Ed Crough. If you have any information please email me and I will pass it on, Stan Valeski, Bill Coulter and others are wondering about him.

I heard from Richard Bartels, who worked in Landham, MD at the "BENDIX" building and passed on a picture of the facility. I posted in the "Photos" section, click here to view.

May 6, 2015
Word in that Claud E. Bird passed away 4/16/2015. Claud's wife, Vera Jean Bird passed away 3 days earlier on 4/13/2015. Please keep the family in your prayers. I'll have more information on the obituary page.

I received a request from Greg Flowers who is trying to get back in touch with Chuck & Jeannine Edmonson. I already passed on their email to Greg but so far he has not received any response, if anyone knows how to get a hold of them email me and I'll forward it to Greg.

I don't have any more on the reunion yet, Darlene is still getting things planned out and I will post it here as well as on the web page I created for the reunion as soon as I get it.

I also sent out a mass email when Darlene emailed me the notice about the reunion, I got a bunch of rejected email, most for bad email addresses. Please take a look at the following names and see if you're on it, or if you may know any of these folks. I would like to update my email list and need your help doing it. Please email me with any updates you can provide, Thank You.
| | | |
| --- | --- | --- |
| Audley, Art | Gruber, Larry | Parrish, Ken |
| Baker, Elvin | Hailey, Martin | Pickens, Hugh |
| Baxter, George | Haug, Larry | Rentfrow, Jim |
| Benson, Clifford | Hill, Keith | Richards, Joe |
| Bowers, Rick | Inman, Jeannette "Jan" | Ricks, Jerry |
| Britt, Lewis | Janssen, Deborah | Riehle, Brian |
| Burns, Bob | Lackey, Montgomery | Roeder, Robert |
| Campbell, John | Lavoie, Dick | Rutledge, Bob |
| Citko, Stan | Liptak, Chuck | Schemm, Mary |
| Correll, Don | Lombard, Win | Shoemaker, Joseph |
| Dattilo, Bill | Lopez, Al | Simmons, James |
| Drezek, Erica | MacInnis, Fred | Sinclair, Andrew |
| Dunsmore, Donald | Millard, Tom | Stefanov, Jim |
| Estep, Cyril | Miller, Holly | Thorsell, Jane |
| Everett, John | Miller, Marvin | Thorsell, Ragnar |
| Fek, Joe | Mlodzianowski, Frank | Topasna, Frank |
| Fong, Al | Moore, Charles | Weingarten, Murray |
| Foxton, Kenneth | Morales, Phil | Wells, Bill |
| Franchek, Rich | Murray, Donald | White, Kenneth |
| Gabel, Ron | Owen, Robert | Whittington, Carroll |
| Goins, Don | Page, Ralph | Williams, Wes |
| Graleski, Ray | Parker, Leonard "Lenny" | Wilson, Christopher |
Apr 25, 2015
Great News!! Just got the email from Darlene for the 2015 BFEC Reunion. It will take place October 13th, 14th and 15th in Cocoa Beach, FL. The Radisson will be the location, click here for more information.
Apr 16, 2015
From the Mar 19 post, I heard from Bill Tucker who also got in touch with Chuck Hairrell and contact was made with Fred Thompson's family. Thank you to all.
I received news that Seaton B. Norman passed away 3/19/2015 at the age of 97. He worked for BFEC for a 2 to 3 year period in the late 1960s and then became a NASA civilian. He retired in 2010 at age 92!
James J. Nolan, Jr., 93, of Mims, FL passed away 4/1/2015.  A native of Mobile, AL, he moved to Florida in 1966 from the Canary Islands. James worked at KSC and retired from Honeywell in 1984.
Vincent J. Comella, 92, of Rockledge, FL, passed away 12/ 12/09 at Rockledge Health and Rehab. He worked for Bendix Field Engineering/Honeywell at Cape Canaveral.
I got an email from Bill Kendall who came across the web site. Bill was with BFEC from April 81 through December 94. Thanks for checking in Bill.
Harley Crain checked in to say hi and asked if there was any new information about the next reunion. I have not got any update yet, last I heard it was tentatively set for fall 2015 in Florida.
I also heard from Terry Scheidt from Kapolei, HI. Terry said that he worked for BFEC at Johnston Island nuclear test site and Kaneohe PMRF. Terry had a few questions about pension plans and the transition from Bendix to Honeywell. If anyone has information or you want to contact Terry email me and I will forward it.
Update on Murray Weingarten via Larry Hare and Vic Eckman. Murray had a bad bleed in his head and he was flown to John Hopkins Hospital from the hospital in Columbia. He has had brain surgery and is recuperating. He has a scar from above the left eye to behind the left ear. He can eat but has to be spoon fed by an attendant. He reacts by raising an eye brow if he hears his daughter call him "Papa" but does not communicate at all.
Follow up from March 19th, John Freeman (Jr) sent some more information on his father, Junius John Freeman, Sr. John Sr worked for Bendix at the Fort Myers Florida tracking station were he was a teletype operator. After NASA combined the manned and satellite space programs and they closed the tracking station he went to work at NASA headquarters in Washington DC for a few years. Later John transferred to Shemya Island Alaska where he worked for about 13 years and then retired. John Sr. had basically two jobs his entire life. He was in the Navy from 1939 to 1959 where he started out a sailor and rose to Chief Petty Officer as a RMC - Radioman Chief. After retiring with 20 years in the Navy he went to work for Bendix Corporation and worked for them for 28 years until he retired at age 65. John Sr. passed away in 2001 at the age of 82.
I got an email from Luis Ludico who had some requests as well as information about the MAD Tracking Station in Fresnedillas. Luis was able to correct one of the names of a subject in a photo, thank you Luis. Luis also mentioned a 40th Anniversary celebration that was done and I found the link for that. Click here, the page is in Spanish, but if you use a common web browser, you probably have an option to translate the page.
Mar 19, 2015
I have got word of two more passings, their obituary information will be on the obits page;
Frederick "Fred" Allen Thompson, 75, passed away on March 11, 2015 in Clear Lake, TX. In addition Barbara and children are looking for Chuck Hairrell and Bill Tucker, if anyone has any information on them email me at webtek and I'll get it to the family.
George Conrad Farner, 79, passed away February 5, 2015 in Boise ID.
I also got a couple emails from some folks just finding the web site or stopping by for an update.
Walt Worth said he visits the site occasionally and was happy that it was still being updated. Walt provided a little of his own history, working for BFEC at Blossom Point, 1978 to 1982, then joined the Peace Sun Team in St. Charles, Missouri, then Saudi Arabia (Taif, King Fahd Air Force Base) from 1984 - July, 1987, when he returned to Titusville, FL. Walt is currently close to his 27th year at Kennedy Space Center. Walt is looking for Hector Cleaves, if anyone knows where he is or how to contact him email me at webtek and I'll forward it to Walt.
John Freeman (Jr) sent an email after finding the web site and seeing his father Junius John Freeman Sr., a 28 year veteran of Bendix, on the LOS page. John shared some memories of his father and his career that I will try and post on a future update.
I also received an updated obituary for Tom Miller sent to me by his wife Marlene. I will add it to the obituary page.
Mar 3, 2015
I just received notification from Marlene that her husband Thomas Miller "Tom" passed away. Thomas Miles Miller started working for Bendix Field Engineering on November 6, 1956. Tom passed away January 1, 2015 of pneumonia and heart disease at the age of 85. I have Marlene's email if anyone wishes to get in contact with her, email me and I forward it.
I also got a little more information on John Petrosky that I added to the original post. Thanks Robin Dixon for the additional information.
Feb 28, 2015
First off, if you tried to get on the web site last week, you might have noticed that it was down. This was totally due to my oversight of the bill for the web site hosting was due and I forgot to pay it. As you see, that has been taken care of and I apologize for the hick-up.
I have some folks to add to the obituary page, but I don't have a lot information about their passing's or obituaries so far.
John Petrosky passed away 2/5/2015 in MD after a brief illness.
Carl Steve Nelson passed away, Sam Bass let me know that Steve was a long term BFEC employee, having worked at the Kennedy Space Center along with many other assignments.
Charles "Chuck" Goodson passed away 2/16/2015 in Barstow CA. I received an update for Chuck; He had been ill for some time. Thelma had to put him into assisted living last fall and seemed to be doing alright until about 3 or 4 days ago when he started going downhill and finally passed away.
I got a nice email from Donald White who ran across the web site and checked in to say thank you. Donald advised that he is a 43 year NASA Space veteran as well as US Army veteran. If anyone wishes to contact Donald email me and I will forward it to him.
Speaking of space veterans, we lost a man this week who through a TV/movie career kept our belief that there is more out there than just the planet earth. Leonard "Spock" Nimoy --Live long and prosper--
Feb 06, 2015
I had a couple things popped in after I did the update yesterday.
Late word that Gene Winn passed away 2/4/2015 after a battle with cancer. I don't have any further information yet, I'll pass it on when I get it.
Also Allan Ganch informed that Randy Hendricks was not listed on the "Memorial" page. Allan advised me that Randy was Allan's best man at his wedding in Quito. Randy worked in the Telemetry Section at Ascension Island and then transferred to Quito in 1975. Randy died in late 1976 or 1977 in Quito due to a car accident. His car hit the back of a disabled truck that was in the road with no lights or any other warning signals. Thanks Allan for the update and I will get Randy on the web site.
I have got a lot of email lately, thanks to all the folks who keep me updated
Feb 05, 2015
First I have a few more folks that have passed away.
Teddy Morrison passed away 1/27/2015 from an apparent heart attack at his property in Baton Rouge, LA.
Tim Bland passed away 1/24/2015 peacefully at his home in Gambrills MD.
William Moorhead 12/21/2014 died in Titusville FL after complications from cancer. I was contacted by Dave Moulton who is the Editor of the newsletter for Goddard Retirees & Alumni Association (GRAA) about the passing of William. I have contact information for Dave if anyone wishes to get in touch.
I will post more information and links on the obituary page.
Cliff Jobes checked in by email. Cliff is looking for Randy Simmons or any contact information for Randy. Randy and Cliff worked together in Quito Ecuador. If you know Randy or how to get in touch with him, email me and I will get it to Cliff.
I heard from Steve Lane who has a question I couldn't answer. If anyone knows who the Workmen's Compensation Insurance carrier for Bendix back in 1990, please email me and I can get that to Steve.
Allan Ganch emailed me saying he found the web site and enjoyed the memories. Allan also mentioned that if anyone wants to get in contact with him to email me and I will pass it on. Allan and Gary were co-workers and friends at Quito, thanks for the email Allan.
I Got an email from David Jones who was part of BFEC at Bermuda, Madrid, and the USNS Vanguard. David attached a picture from Madrid Tracking station with himself and Landis Beasley, here is a link to the picture that I will be posting on the Madrid page.
Jan 7, 2015
Happy New Year, hard to believe that it's 2015.

I have quite a few death notifications to pass on, unfortunately.
I will post the obituary links I have on the obits page.
Stephen Yednock died 12/4/2014 at his home in Seabrook, Md. Stephen was a network controller for BFEC for more than 30 years. He served in the Air Force before joining NASA, where he was posted at the Goddard Space Flight Center in Greenbelt, Md., monitoring space satellites.
James Nissel passed away 1/2/2015 in Ellicott City MD. James enjoyed a successful 40 year career a Field Engineer with BFEC.
William Beaty passed away 12/24/2014 in Lubbock TX. William (Bill) worked at the Alaska tracking station from 1966 to 1987. He moved to Florida in '87 and left there in 97 to go to work in Columbia. He left Columbia in 1999 to come back to Alaska and worked at Poker Flat until 2009. Then they moved to Lubbock, Texas where they have been ever since.
Elmer Vogt passed away 12/31/2014 in the Middleburg, FL area (Jacksonville). His career with BFEC started in Europe with the RADAR calibration teams. He spent many years at CYI (Canary Island MSFN). In 1975 He was at the Newfoundland Tracking station for Apollo-Soyuz. After that mission was completed he refurbished the transportable ground station and then installed it at Edwards AFB becoming the Buckhorn station supporting ALT and the early STS missions. The remainder of his career leading an implementation team at several ground stations and GSFC.
Norma Laverty passed away 12/28/2014 in Annapolis MD area, Norma was the wife of John Laverty who passed in 2012.
I had a couple folks check in and say hi or pass some news.
Ernie Hassell sent an email, said he found the web site and wanted to touch base. He also gave me an idea to come up with a guest book or a "check in" page of sorts, I'll see what I can come up with.
Darlene Fritsche checked in and informed me that she is in the initial stages of getting a reunion planned. The only thing we have so far is October 2015 in Florida. Stayed tuned.
Stan Valeski checked in from Boulder City passing on a Merry Christmas to everyone.
I have email addresses for all these folks, if you wish to make contact with them send me an email at webtek and I will forward it.
Larry Hare let me know that Murray Weingarten's condition has not improved much, physically ok but no mental response. Please keep the family in your thoughts.
The last item I have is an email from Andy Hensley. I'm not sure if he is real, spam email or if this fella has some hidden motive. Anyway if you know him, please let him know that the BFEC website is what it is and I'm not changing it. Gary built it just the way he wanted too, and I do my best to keep it updated. If Andrew truly wants some kind of change or is un-happy with my efforts , then I suggest he go build his own damn web site.
Here is what Andrew sent me:
"Messed Up"
Whoever is now running the BFEC.us web page, Get it together, give it to someone else or shut it down.
Andrew A. Hensley
BFECer
Heaquarters Columbia - 1969
Quito Ecuador - 1969 1973
Rosman North Carolina - 1973 1978
Merritt Island Florida - 1978 2011
Dec 18, 2014
Late word tonight that Donald Powell passed away on 12/12/2014 at his home in Rosman NC. I'll post more in the obituary page with link.
Dec 13, 2014
I have received notification of the passing of several folks. Robert (Bob) Fuzie passed at his home in Hesperia, CA on 11/27/2014.
Thomas Pennell also passed away 11/24/2014 at his home in Pagosa Springs CO after a long battle with cancer.
I will have links to obituaries on the obits pages and both will be added to the memorial page.
Never a good time to lose a loved one, but during the holidays sure makes it tough, rest in peace gentlemen.
Several folks checked in, some to say "hi", others giving updates and notifications, thanks to Joe Wildman, Glenn Smith, Jim Brophy, Joe Johnson, Walt Natzic, Veronica Bolan, Gene Smith and I'm sure I missed a couple. Thanks to all for passing on the information to keep the site updated.
I hope everyone has a Merry Christmas and a Happy New Year!!
Dec 02, 2014
I have received word that two folks have passed away, Jerry Francis Barnes and Jerry Ingersoll.
Jerry Barnes worked a short time for BFEC before being drafted into the army. Jerry later went on to a long career as a prosecutor with State Attorney's Office in Maryland.
Jerry Ingersoll worked for Allied Signal/Bendix after retiring from a long military career. Both will be added to the obituary and memorial pages.
Nov 11, 2014 Happy Veterans Day Thank you to all who have served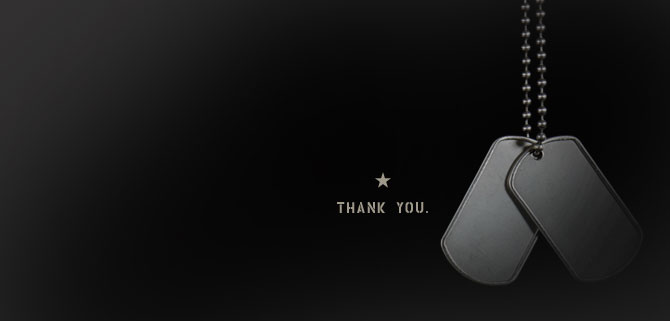 I received word from Veronica Bolan that John Melvin Jerscheid passed away 10/25/2014. John was with BFEC at Goldstone Deep Space Communications Complex. More information on John will be on the obits page.
I also heard from Polly Kessel, the daughter of George Norman Hunter. Polly wanted to let us know she found the web site and that her father would have loved it. George passed away 11/1/2011 and he will be added to the obituary and memory pages. Polly also mentioned to post her email for anyone who wants to reach out to her family. You can reach her at Polly Kessel
I got an email from Martin Wheeler who was in Madagascar. Martin came about the web site and had some questions that I could not answer. Martin said that there is a Yahoo group, primarily French and Malagasy who stay in touch via that form. For anyone interested the site is here. You will need to login to Yahoo.
Martin also inquired if there was any way to contact ex-BFEC folks who were at Imerintsiatosika. If you want to reach Martin, email me at webtek@bfec.us and I will forward it to him.
Oct 08, 2014 Word has been received that John Bennett passed away 10/1/2014 in Carrolton, TX. John was a long time BFEC'er with over 34 years of service on numerous projects. John was a good friend to Gary on the NESEA (SOSUS) project and I remember John as well as Marvin "Nish" Nishizaki and Jim Spaziano all being at our house in Virginia Beach. Rest in peace, we miss all of you.
I also been informed that Edward Joseph Eisele Jr passed away 9/20/2014 in Stoughton WI. Ed had many notable jobs during his life, including 20 years as director at Alaska STADAN Station.
I will posts links to their respective obituaries on the obits page and the will be added to the memory page.
Sep 28, 2014 Word from Dennis Hayward via Neale Luttrell that Charlie Horner passed away on 9/13/2014. Charlie worked at BFEC Headquarters in Columbia. Charlie was buried in Baltimore 9/16/2014.
Also got an update on Murray Weingarten via Clive who spoke with Shirley and she told me there is no change with respect to Murray's condition. She said that he is wheeled outside for fresh air. He sits well, but is unable to talk. Still has 24/7 care.
Sep 12, 2014 My apologies for the extended delay in updating, summertime is a very busy time for me. I have quite a few updates to follow;
I have been notified that Aaron C. Dutton passed on 8/25/2014, thank you Teresa (wife) for letting us know. Teresa also wanted to pass along that she would like to hear from anyone who worked with Aaron at Guam or Spain. Contact me at webtek and I'll pass it on to Teresa.
George M. "Buck" Buckingham 8/4/2014 has also passed away, thanks Larry for the information. I also received obituaries for Edgar "Ed" Richards and Dorothy "Dottie" Kemp.
I will post everything on the obituary and memorial pages.
I received an email from AJ Heath with a link to a video he created about the Project Mercury/Missile Tracking station on Grand Bahamas. Very well done AJ, thank you for sharing.
Jack Stoner from Inverness FL checked in after finding the BFEC web site. Jack worked telemetry and UHF com at Ascension Islands and later at Goddard during Apollo missions. Jack also let me know of another BFEC'er , Joe Wildman who also resides in the FL Nature Coast area (my neighborhood). Jack also mentioned he plays in a country western band in the west central FL area including the Villages.
Joseph Cantrell checked in and provided some pictures from the Ascension Islands. I was able to add a another page to the Ascension photos, click here to view. If you want to check the page out later, it's at BFEC.us/Photos/Ascension #5.
I received a request from Michelle Bridges who is looking for Hubert "Bert" Greene. Bert was known to be at Seychelles until late 1973, then Guam and maybe Goddard. The article written by Gary at the end of the BFEC Seychelles page may help those who need to more information. If you know Bert, send me an email at webtek and I will get it to Michelle.
July 22, 2014 I learned today that the email account for webtek@bfec.us was hacked. Good news I got it resolved and all is back in order, but if you have received a rejected email from webtek, that was why.
I heard again from Cheryl Cross, Donald Cross daughter. Cheryl sent me an official obit for Donald and I will update the page to reflect that. Also Cheryl would like to hear from anyone who worked with Donald, so if you have some memories you would like to share with the family please email Cheryl at crosstobys@yahoo.com. Cheryl also inquired about reunions, so if anyone has any updated info let us know. I'm not aware of anything being put together yet.

I also heard from Robert Burgess (Bob), who built the website about Bermudians at NASA Tracking Stations. Bob sent this to me a few weeks ago and is trying to make contact with the some folks who can possibly help him with his endeavor.
"Recently, some of my former Bendix work mates and I approached key persons at the National Museum of Bermuda with the possibility of setting up a display that would capture the contributing role Bermuda played in space exploration, especially during the Apollo moon landings. The Museum is at an ideal location where tourist and locals alike frequent. We believe we have something positive here as the response to this request has been most favorable and encouraging. My purpose for sending you this email is to find out if you know anyone we could approach from NASA or Bendix who would be helpful in taking this initiative to the next level."
Any information that you can provide would be most appreciated and welcomed. Please contact Bob at the following: Robert P. Burgess
e-mail robertb@logic.bm or robertburgess7@gmail.com Phone 441-236-3712
I have been informed that Dottie Kemp, the widow of Ray Kemp the BFEC Security Chief of many years, passed away. I have no further details at this time.
July 12, 2014 Actually the update finally posted July 17, 2014, I'm still looking into why there was such a delay. I have received word that several folks have passed away. Ann Stamey was the wife of JC Stamey, another long time BFEC'er. Thank you Steve Ramey for the notification. Don Cross passed away peacefully of a heart attack in his sleep at home near Atlanta, Ga. on July 11, 2014. Thank you, Cheryl Cross-Toby (daughter) for the information. Clarence Hoynes passed away 6/29/2014, Clarence had been battling cancer that had spread into his lungs. Thank you Joe Johnson for letting us know. I will get everyone on the obituary and memory pages.
I also received updated memorial information for Clyde Cox and Chet Shaddeau, I will link it from the obituary page for those interested.
While on that subject, if you have additional information on folks who have passed, or have links to the funeral homes, obits, etc., email that to me and I can link it from the website.
Larry updated Murray Weingarden's status, he still in a wheel chair, under 24/7 care and unresponsive to conversation. Please keep Murray and his family in your thoughts.
I got a nice email from Dan Kovalchik who wanted me to post information on his new book. Dan said it was the "sequel" to his book "Range Rats at Sea". Here is the web site for additional information or you can head to Amazon to purchase the new book, "The Devil's Ashpit & other Tales of Ascension Island"
June 22, 2014 - Word has been received that the following folks have passed away; Chet Shaddeau, Napoleon Lacey and Kenneth Sanderson this month and late notifications about Milton Holstein and David Rechenbach. Please see the obits page for more detail and all will be posted on the memorial page. Rest in peace.
I have also heard from Dick Farrow and Ed Briggs, thanks for checking in.
Word also in about several folks who have fallen ill and we are hopeful for a speedy recovery. Please keep Murray Weingarten and Clarence Hoyens in your thoughts
June 5, 2014 - May was a quiet month, thankfully I did not receive any passing away notifications. I did hear from Amaya Davis who is looking for anyone who knew or worked with Allan Davis. Allan may have worked in the Canary Islands, Madagascar and Antigua and during the time frames of Gemini, Mercury, Apollo and Skylab missions. If anyone can help please email me at Webtek and I will forward it to Amaya.
I received this from some aerospace contacts I have, it's home movie of some folks who toured the Kennedy Space Center in the early 70's, I thought it might be of intrest. KSC Home Video
May 07, 2014 - I have been in contact with several folks since the last update, thank you for checking in. Joe Cantrell emailed me and advised that Gary Tomperi passed away in Waldorf, MD in October 1998, he has been added to the Obit/memory page. Thanks for the info Joe, as well as your BFEC history, I thinking I might add a page that I can post some of these bios I have received.
Jerry Ricks also sent a nice email with his BFEC history and time working with my dad in Quito. Jerry is currently enjoying his retirement traveling the States with his wife in a RV. Jerry asked if I might have any contact information for Dan Umberger, I dont, but if someone does send me an email and I will pass it on to Jerry.
April 22, 2014 - I have been notified that John Cornwell, F.Joseph Svec and Clyde Cox have passed away. I also recieved an email that Lee Brown passed away many years ago and all will be added to the obits/memorial page.
April 4 to 16, 2014 - Larry Elder Hare has been emailing me with several reports about Vic Exkman. Vic had heart surgery and was very critical for a period of time. Good News, he has been upgraded and as of 4/16/2014 been discharged from the hospital and is now in a rehabilitation facility doing much better. Best to Vic and his wife Eleanor.
April 9, 2014 - Lawrence Dillard is looking for any information and/or acquiantences in reference to his father Sidney Paul Dillard. If you remember Sidney, please contact me webtek@bfec.us and I will forward it to Lawrence.
April 2, 2014
I received an email from Philip Clark (Australia) who is listed in the BFEC history pages about Australia . Philip said he has completed a book about Orroral Valley Space Station, click for more.
March 27, 2014
Word has been received that there are two more names to be added to the obituaries and memory pages, rest in peace.
John Lawerence Williams, 74, of Thurmont, Maryland passed away on February 24, 2014.
Jack Melton Hall, passes away on November 14, 2010 in Clermont, Florida.
March 21, 2014
Chesapeake Region Retiree Group - Information forwarded from Daniel Wyczalek
Our group in Maryland is now going to be meeting only twice a year. April and October and for the first time, we are making a change in the place to hold our luncheons. We have been checking around and have come up with a Catering Service, Superior Catering by M&M, who is now doing some 6 retiree company groups and is willing to take us on with good food and a reasonable price.
Since this year, we have been checking places, we are late in getting started so instead of April, we will begin on May 7th at the UAW Hall located at 1010 Oldham Street in East Baltimore. We do hope that everyone will be pleased with our selection and will attend regularly so we can continue these luncheons. Anyone in the area interested in coming, contact me at 410-256-8381. (wyczmd@aol.com)
March 10, 2014
I received an anouncement from Peter Nicoll for a reunion for the folks from SOSUS/IUSS that will take place on 20-SEP-2014 in Norfolk VA. The IUSS site is here. The BFEC page for SOSUS/IUSS is here.
Peter also added that their is a facebook link for IUSS as well, click here.
March 09, 2014
Sorry for the delay in updating, I really went back to square one and been trying to make updating and maintaining the web site easier. Unfortunately due to the original structure, I cannot adapt the site into a newer web editor such as Adobes Dreamweaver. So to make a long story short, I will be manually editing the code to update...one word, "slow".
I have received several more obituaries and I will get those done shortly. I have added a link to the left, "Scott's Web Site" where I will move forward with a new site that will be a mix of Gary's stuff he was working on and my own.
As I indicated before, I want to leave Gary's original web pages alone, but I'm going to put in a link soon to a new BFEC page for easier updating, everything else will remain.
February 15, 2014
I have received more updates that are eight more folks to add to the obituary/memory page. As indicated before, I'm working on getting some more information put on about those who have passed. Once again I pass on my condolences to the families and friends, rest in peace.
February 07, 2014
I added seven folks to the obituary/memory page. Once I am able to do regular updates to the web site,
I will attempt to put in full obituaries and hopefully links to the respective funeral homes and other information.
January 30, 2014
Good afternoon for those who are checking in. I have been plugging away at the web site, but before I go much further I wanted to convey my intentions. I want to leave the web site just as Gary had it, as memorial to my father and to the work he did. I want to add a new page to continue with some other things he would have been interested in and by all means any input from the folks who use this site. Stay tuned for new page.  I will continue to update the NEWS section and do my best with the LOS for those who have passed.
Please send me any news, info, obituaries, or events that may be coming up to pass on.
Email to webtek@bfec.us or sdschulz@bellsouth.net
June 30, 2013
It's with great sadness and a heavy heart that I report the death of my father Gary Schulz.
Gary passed on February 10th, 2013 after complications from surgery to correct blocked arteries in his groin and legs.
I apologize for the extended delay in getting this information out to all the folks who visit this page on
a regular basis. I sure you would understand that getting to his web page was not the initial priority.
With that, if you knew Gary or anything about him, you would also know that he was a computer expert, and getting into to his computers and deeper into his web pages has been a long process. Gary had no love for Windows, Microsoft or anything with Bill Gates name on it, thus he created a hybrid that was a combination of several operating systems. This created an enormous challenge for me to try and unravel in order to even do an update to his web pages.
I will keep this short, please be patient with the web page, I want to try and take control of it and make
updates as soon as possible.
The email address(s);
webtek@bfec.us
22tfs@befec.us
are still good, but I don't access them every day, if you need to contact me directly use sdschulz@bellsouth.net.
Thank you,
Scott
the Obituary page